CFIT Framework for Circular and Fair ICT Procurement
A CFIT working group has outlined what Circular and Fair Procurement of ICT means to its participants. Besides defining ambitions around four core themes, the working group also discussed key strategies for procuring organizations to work towards these ambitions. The strategies are:
Buy less, Buy better, Use better, Use longer.
For each strategy, commitments have been formulated, which CFIT participants will consider as part of their procurement strategies. Usually there are more ways to implement these commitments. To provide inspiration, we will add examples of how procuring organizations shaped implementation. Do you have a good example we could feature here? Contact us!
Download CFIT Framework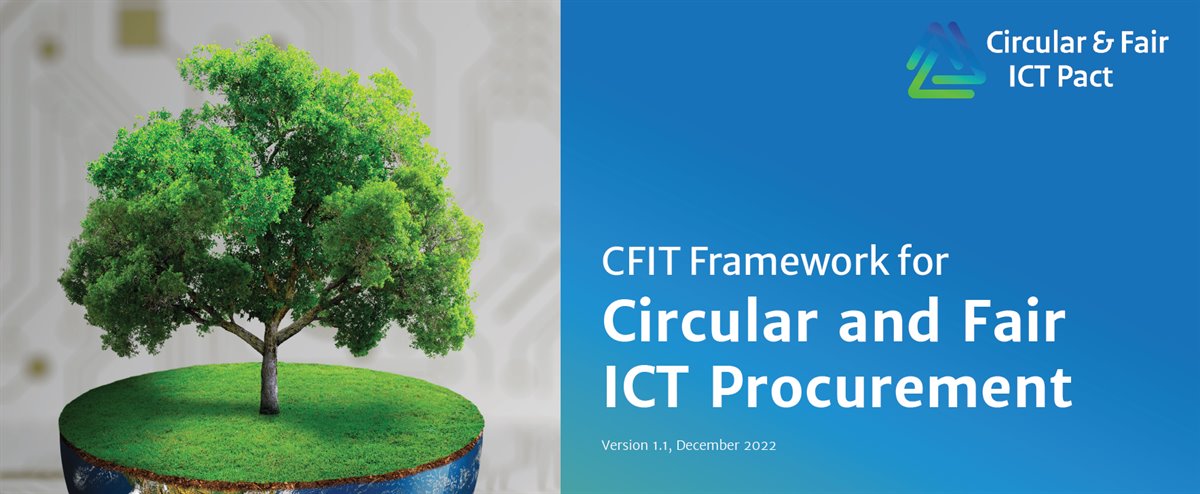 Examples that illustrate how organizations can implement the CFIT Framework
Buy better: Driving carbon emission reduction
In this example you can read how the Central Dutch Government is driving CO2-emission reduction accross scope 1-3 emissions, through their tender and related contract management for workplace equipment in 2021.
Use longer: Promoting reparability when purchasing and using smartphones
The county Viken in Norway have incorporated various elements in their 2021 tender to enhance reparability  of smartphones in view of life time extension.
Buy less: Avoiding unnecessary accessories
Circular procurement starts with only buying what you really need. This example illustrates how the Swiss government avoids the supply of unnecessary accessories in their 2021 tender for the procurement of monitors.
CFIT procurement cycle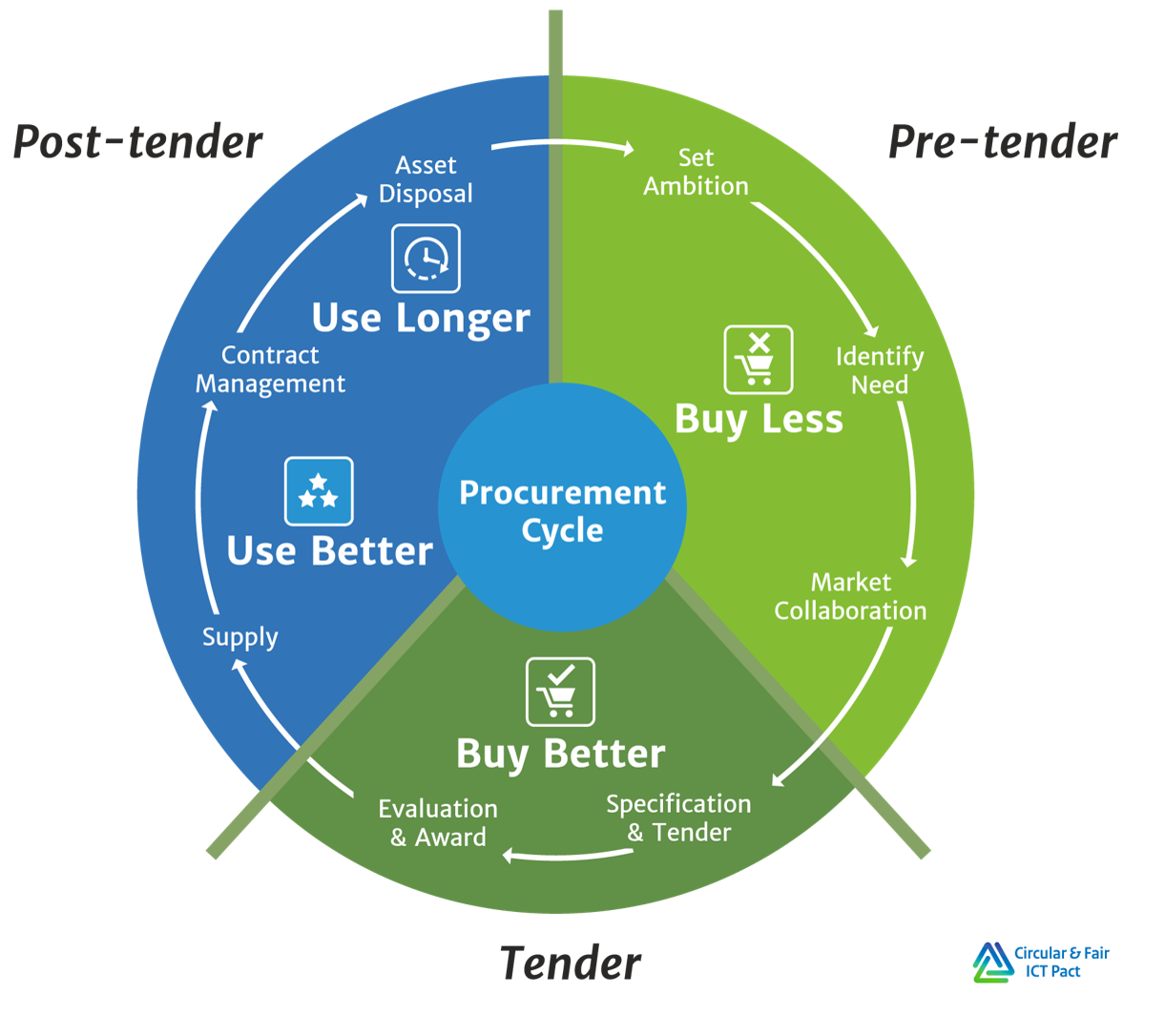 Buy better: Promoting due diligence compliance in tender for small ICT hardware
The Flanders Agency for Facilities Operations, explains how they incorporate social and ethical responsibility in a 2022 tender. The approach of the Agency includes collaboration with Electronics Watch, supporting the procuring organization particularly during the contract management.